Carbot Tracks everything automotive related.  Not only do we offer the ability to add all the standard service items, but you can add unlimited one time items.  So not only will you keep track of the last time you changed the oil, but also when you put on those sweet leopard print seat covers.
Some of our pre-configured service items include:
Anti-freeze/Coolant
Battery
Air Filter
Brake pads and fluid
Differential Fluid
Fuel Filter
Radiator Hoses
Engine Oil
Power Steering Fluid
Spark Plugs
Spark Plug Wires
Rotate Tires
State Inspections
Transmission Fluid
Transfer Case Fluid
Wiper Blades
Washer Fluid
Timing Belt
Lights & Bulbs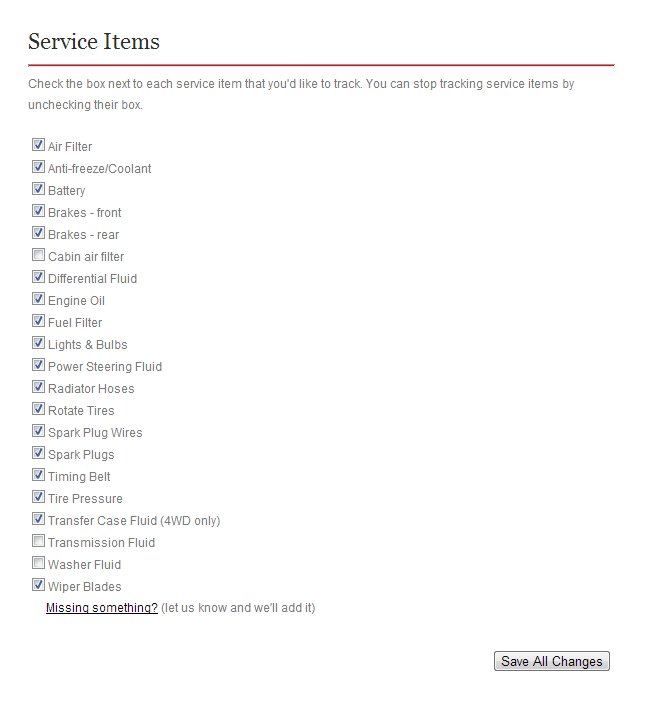 Tracking these items is as easy as putting a checkmark next to the boxes you like. Once you've marked items to track, CarBot will alert you when it's time to service these items. You are free to select as many or as few of these items as you'd like.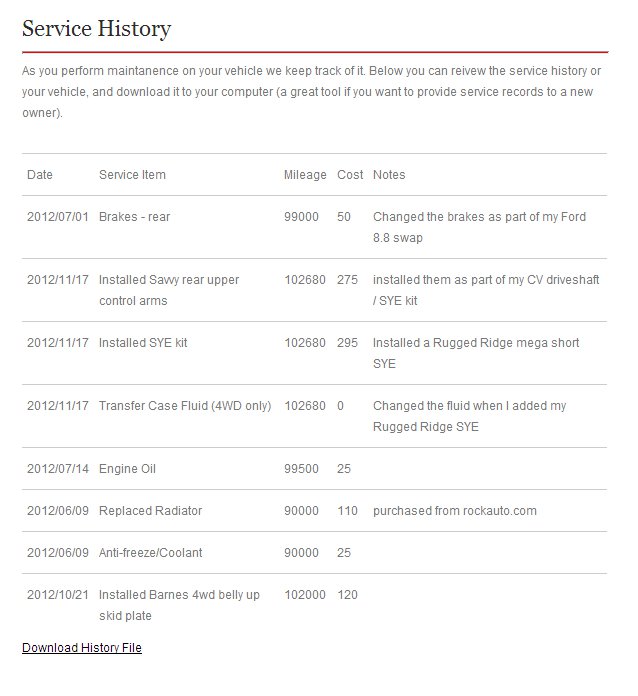 Not only will you be reminded of maintenance that's due, but you can view your maintenance history. Here you can see both standard maintenance items that were added, as well as one time items.