Getting started with CarBot is as easy as 1, 2, 3

Signup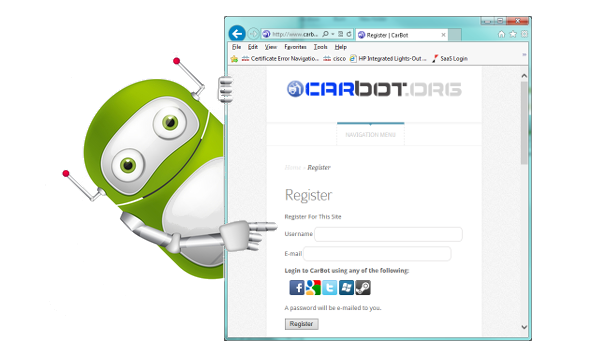 Create an account, or login with Facebook, Google+, etc. It cost nothing (really, we won't ask for payment of any kind).

Add a vehicle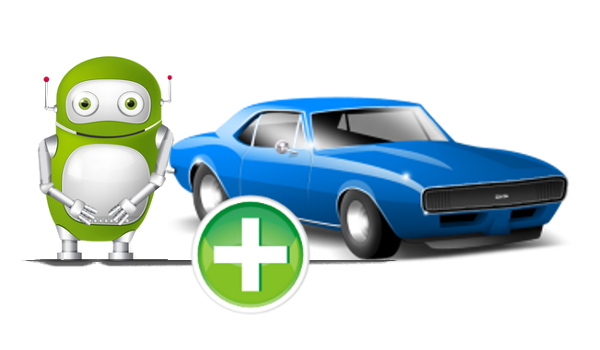 Tell us about your car, including the current mileage and how many miles you drive a year, then choose the items you'd like to keep track of (i.e. oil changes and brake service). You'll get email alerts when service on your vehicle is due.

Track maintenance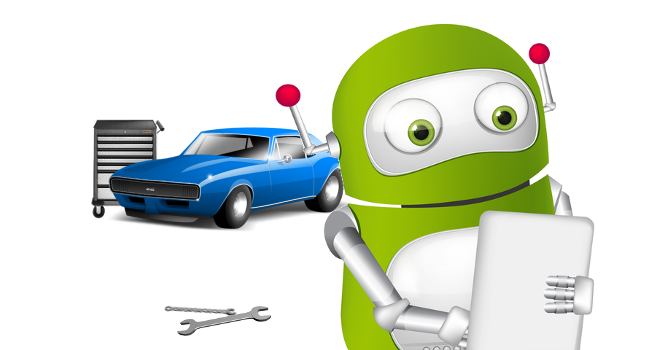 Enter the service that you (or your mechanic) did, what it cost, etc and we'll keep track of everything. You'll be able to go back for the life of your car and see all the mainenance done.
Vehicle maintenance log

With CarBot you can maintain a list of all the services, repairs and maintenance that has been performed on your car, truck, or motorcycle – available anywhere, anytime, and for free. No more missed or duplicated services. Continue reading →
Available on any device

With CarBot your entire vehicle service history is available from any device that has internet access. Don't spend years tracking your car's routine maintenance just to have your hard drive die, or your phone get lost, losing all your maintenance data! Continue reading →
Always free

You heard it right!  You can track your vehicle's repair history for free with CarBot.  We'll not only keep your maintenance records safe and accessible from anywhere, but we'll also alert you to pending service – all for no fee. Continue reading →
CarBot has saved my company thousands, by preventing duplicate maintenance, as well as keeping our fleet's service on time. --Mike Morrison